Climbing is the closest you'll ever get to flying. Viva via ferrata!
In Italian, via Ferrata means "iron path". And that's exactly what this type of mountain route is. It involves steel cables that run periodically every 1 to 10 m along the rocky surface of a mountain or hill. Climbers and hikers can move along this path with special via Ferrata kits or use the cables to aid their ascend. Via ferrata in Slovenia is steadily gaining popularity and becoming more diverse and exciting every year. See below why, how and top 3 via ferrata Slovenia routes.
Why hike up via Ferrata mountain trails?
In short, via Ferratas allow otherwise dangerous routes to be undertaken without the risk of falling or the need for climbing equipment such as ropes, picks and axes. Additional climbing aids, such as iron rungs, pegs, carved steps, and ladders and bridges are often provided along via Ferrata hiking trails. They offer relatively inexperienced hiker to enjoy dramatic and rather difficult ascents, normally reserved for professional mountaineers or rock climbers. That being said, you can imagine that rock climbing in Slovenia is also a very popular outdoor activity.
Via Ferratas can vary in length. From short runs to long, demanding alpine routes covering significant distance and altitude. There are a number of via Ferratas in Slovenia of different technical difficulty. Some via Ferrata routes in the Julian Alps even originate from wartimes, like the Soča Front in WWI.
Via Ferrata trails are becoming increasingly popular in Slovenia. Venturing up these picturesque routes comes highly recommended. Some basic mountaineering experience is crucial, of course, as is not suffering from vertigo. A local guide also comes in handy if you're a via Ferrata first-timer.
Via ferrata Slovenia - here are some of the top routes in Slovenia's mountains: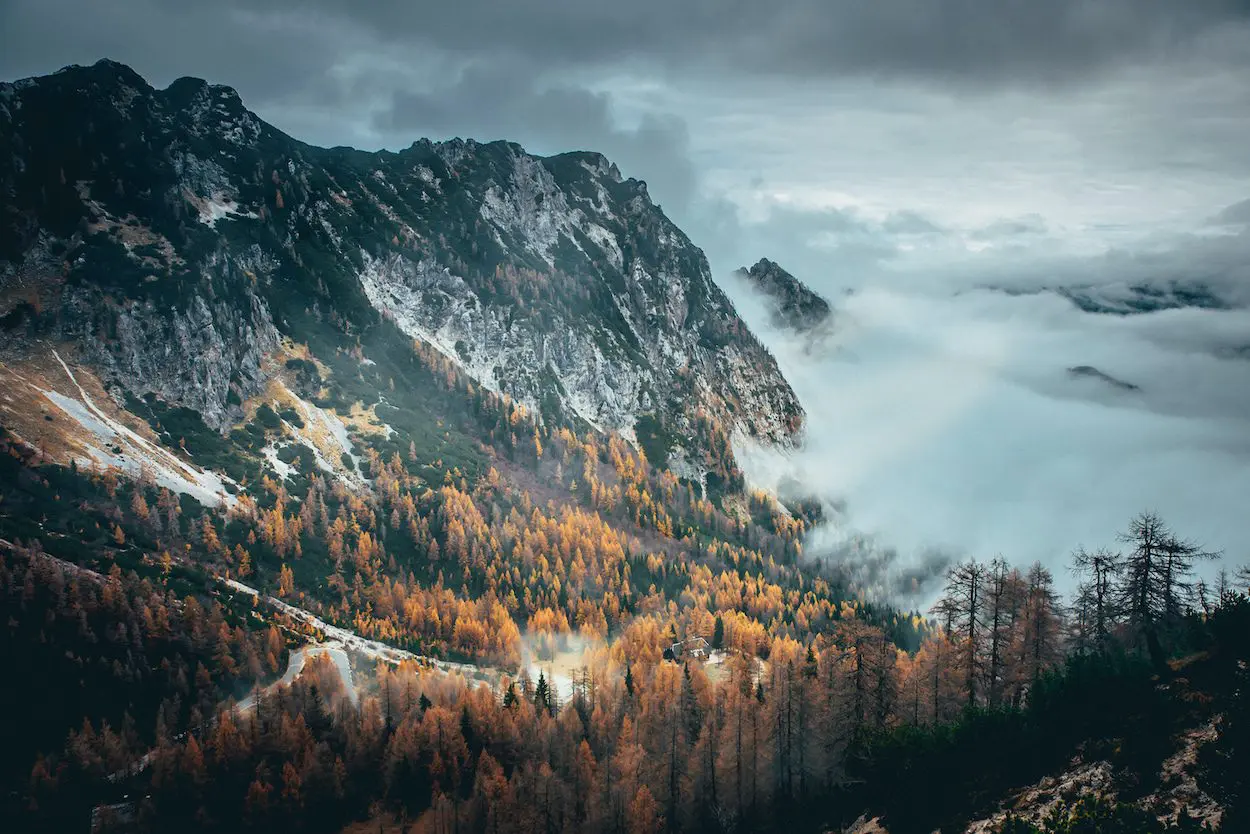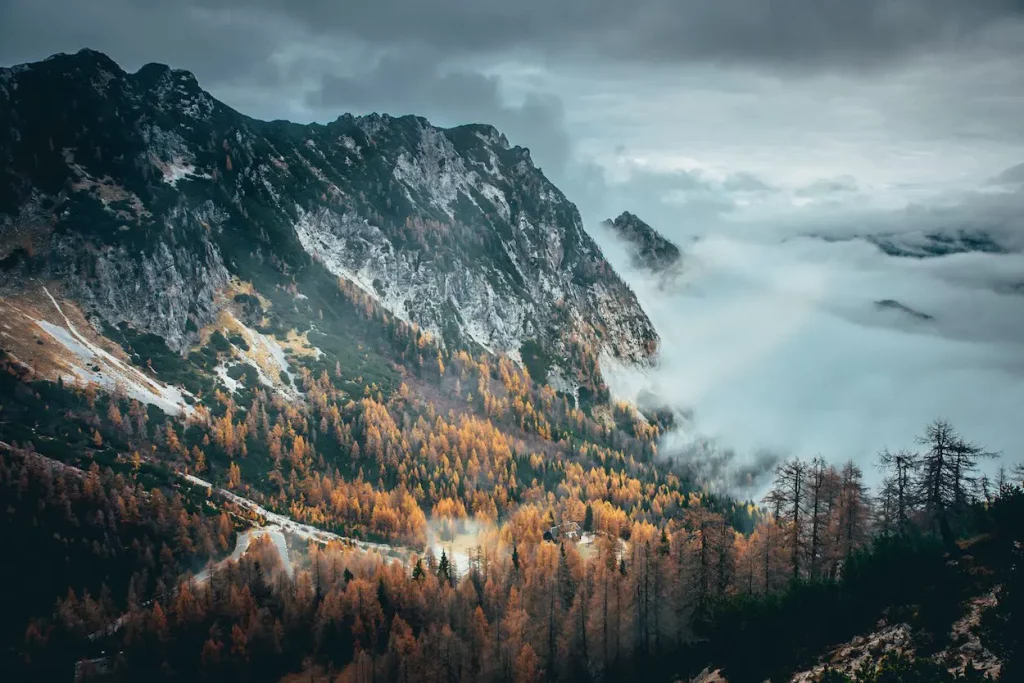 The "Prag route" on Mount Triglav
It comes as no surprise that climbing Slovenia's highest peak on Triglav tour involves via Ferrata trails. Starting from the Vrata Valley, hiking trails will eventually lead you to the Prag, Tominšek, or Bamberg routes. The Prag route is far the most popular and leads straight to the Kredarica hut. Certain passages are steep and exposed, so fear of heights is something you shouldn't bring along on your journey. Due to its popularity, the route is quite prone to rockfall, and wearing a helmet is a safety precaution worth taking.
The "Hanz route" on Mala Mojstrovka
The route begins at the very elevated road pass of Vršič and is one of the most stunning via ferratas in Slovenia. It runs towards the north side of the Mala Mojstrovka mountain. The Via Ferrata Mojstrana is a safe trail secured by steel wires and staples. There are highly exposed sections with rockfall being quite a common phenomenon. Helmets on! Rising higher, patches of snow can be seen as late as summer. The descent runs down a gravel path, which isn't the easiest, so do be careful. The Hanz route is suitable for families, but only if you have some basic mountaineering experience.
The "Kopišcar route" on Prisojnik
This via ferrata is another Slovenian favourite. The Kopišcar route leads to the most breath-taking natural window you'll ever see. Be warned, it's a very demanding via ferrata that includes steep, almost vertical parts and narrow passages. Iron pegs will aid your climb, yet caution should be taken at all times. Concertation is paramount!
Experienced climbers can also tackle frozen waterfalls in Prisojnik's lower areas and ice climbing is certainly a must if you fall under that category.  
The best time to go climbing is from spring to autumn. Via ferrata conditions are most favourable in June and September – less crowds and bearable heat.
From the end of March to May is when nature supplies the best views of green valleys. Everything is in bloom and there's usually quite a bit of snow left around to make the mountains even prettier.
However, take into account that spring is also Slovenia's rainy season during which via Ferrata can get way too slippery to handle.